For more information on any of our events, please email us at ggp@pagosagreen.org.
Please scroll down to read about AmazonSmile.  Thank you for your support.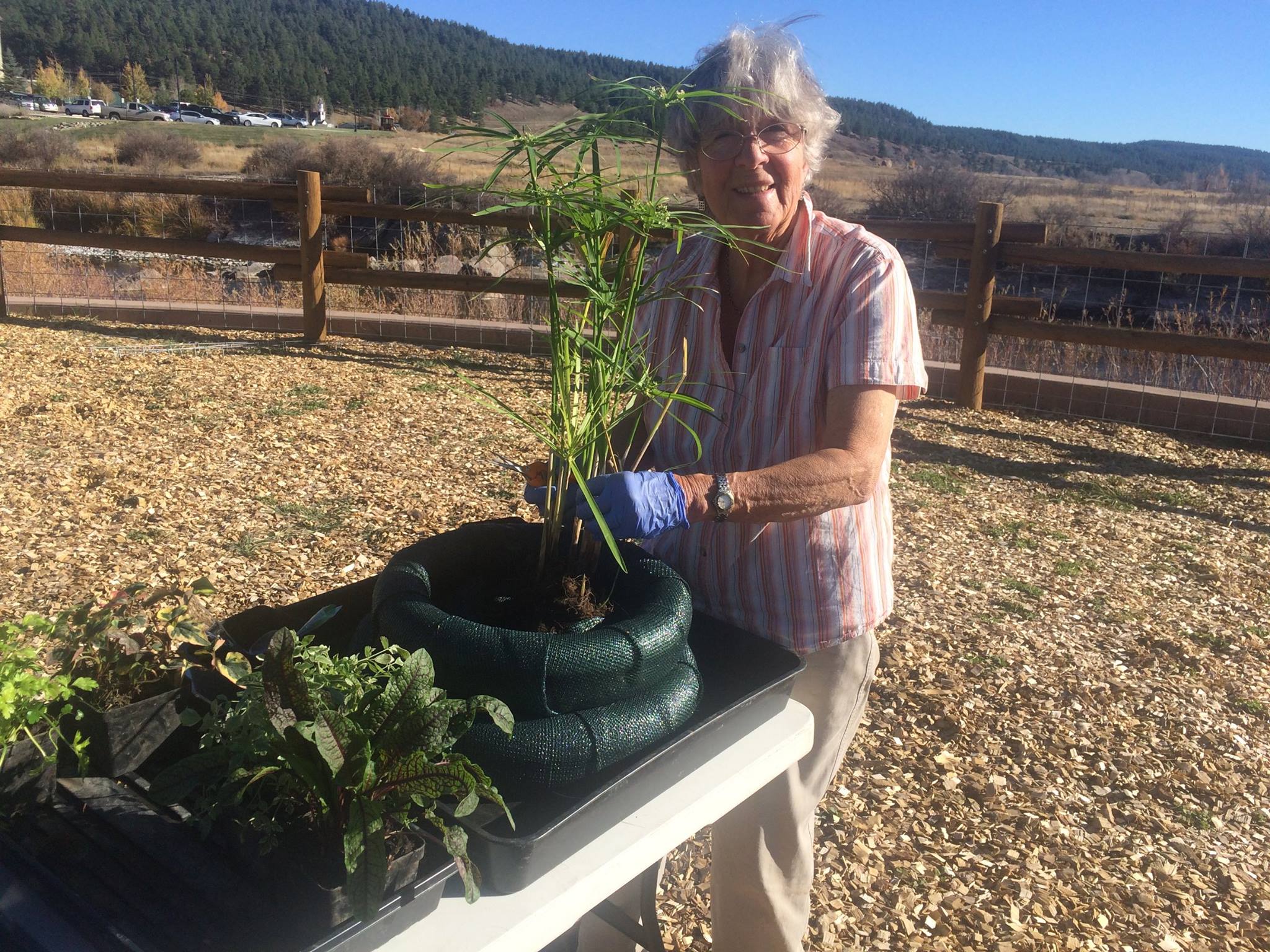 ————————————————————————————————————–
FREE OPEN HOUSE & TOUR every Tuesday and Saturday, 10am-2pm, December 10th – 31st.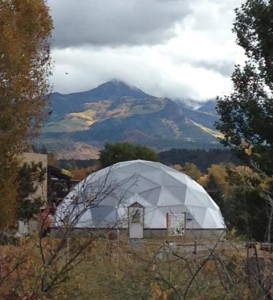 Please join us for a free Education Growing Dome tour.
Tuesdays & Saturdays are workdays; you'll see volunteers in action.
Learn about:
*  The plants that are growing
*  The different systems in place that make the dome thrive
*  The Geothermal Greenhouse Partnership and what's next
*  How to get involved
TOURS ARE INFORMAL; VISIT AT YOUR LEISURE.   Thank you for your interest and your support.
—————————————————————————————————————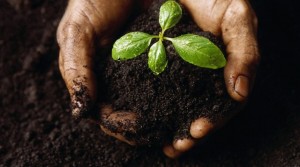 INTERESTED IN VOLUNTEERING AT THE EDUCATION GROWING DOME?
We're holding work days most Tuesdays and Saturdays from 10am-2pm.
Planting, watering, soil amending, graveling the interior's floor, pond
maintenance, snow shoveling….we need you if you're interested.  Please send
an email to ggpvolunteers@gmail.com.  We'll send you more information.
—————————————————————————————————————
#StartWithaSmile at smile.amazon.com/ch/45-4786340 for your holiday gifts and Amazon donates to Geothermal Greenhouse Partnership – Inc.
It's the same as Amazon.com.   Shopping at smile.amazon.com/ch/45-4786340
will benefit the GGP at no cost to you.
AmazonSmile is a simple and automatic way for you to support the Geothermal Greenhouse Partnership every time you shop, at no cost to you. When you shop at smile.amazon.com/ch/45-4786340 you'll find the exact same low prices, vast selection and convenient shopping experience as Amazon.com, with the added bonus that Amazon
will donate a portion of the purchase price to  the Geothermal Greenhouse Partnership. You use the same account/credentials on AmazonSmile as you do on Amazon.   Just type in Geothermal Greenhouse Partnership when asked what charity you'd like to support.  
To shop at AmazonSmile simply go to smile.amazon.com/ch/45-4786340 from the web browser on your computer or mobile device.
The AmazonSmile Foundation will donate 0.5% of the purchase price from your eligible AmazonSmile purchases. The purchase price is the amount paid for the item minus any rebates and excluding shipping & handling, gift-wrapping fees, taxes, or service charges. From time to time, AmazonSmile may offer special, limited time promotions that increase the donation amount on one or more products or services or provide for additional donations to charitable organizations. Special terms and restrictions may apply. Please see the relevant promotion for complete details.
—————————————————————————————————————————————————————–
Water Gardening Workshop with Claudia Stover, Growing Spaces –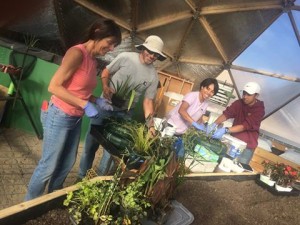 The October 21  continuing education workshop was a huge success.
Attendees enjoyed refreshments at the River Pointe Cafe while viewing an informative slideshow presentation and learning about best practices, suggested methods, and products.
Then the group met at the Education Growing Dome to put their new knowledge to
practice: building actual floating islands.
To view some of their work, stop by the Education Growing Dome.
Thank you to Claudia and all attendees.